LSX II
wireless HiFi speakers deliver High-Fidelity sound that's true enough to touch. The perfect compact all-in-one speaker system is now in its second generation, upgraded to deliver more balanced sound in higher resolution. And now, we're bringing one of our statement finishes back by popular demand: LSX II, now available in Olive Green.
Make a Statement
In a sophisticated yet minimal form created by industrial designer Michael Young, LSX II presents a pared down aesthetic with the ideal balance between design and function. Each and every aspect is considered to live naturally in your home.
Our returning Olive Green finish joins five others, and is clad in a specially designed fabric from Danish textile designer, Kvadrat. It's a speaker that truly looks as good as it sounds.
Unrivalled Performance And Seamless Connectivity
At KEF, we've always been obsessed with creating unforgettable listening experiences, no matter the size of the speaker. LSX II features built-in support of streaming up to 24bit/384kHz. In addition to this, each speaker has dedicated amplifiers, meaning that the speaker system offers the highest quality sound for its size.
Accompanying LSX II's unrivalled performance is its all-inclusive connectivity. Play anything through Chromecast, AirPlay 2, Spotify or TIDAL. You can also connect your LSX II seamlessly to your laptop, TV and plenty of other devices.
Small But Mighty
LSX II may be small, but it delivers big sound. It's been precisely tuned with our bespoke Digital Signal Processing algorithms in the Music Integrity Engine (MIE™). This makes for performances that are perfectly timed with the most accurate sound imaginable.
Hear Everything
KEF's
Uni-Q®
technology is the building block of our signature sound. It was created to perform at its best in LSX II. The Uni-Q driver array acts as a single point source to enlarge the "sweet spot". What does this mean for you? Sound that is evenly dispersed so that everyone in the room hears everything, no matter where they're sitting.
EISA WIRELESS BOOKSHELF LOUDSPEAKERS 2023 - 2024
"Available in several eye-catching colourways, the LSX II can replace a complete rack of hi-fi separates – and sound just as good!" – Aug 2023

STEREONET PRODUCT OF THE YEAR AWARDS 2022
"KEF has carved out a strong niche for itself in the past few years with its wireless active designs. It's easy to see why, as they tick so many boxes and offer easily accessible, high-performance speakers in neat, versatile packaging. LSX II epitomises this, with excellent wireless connectivity, a versatile range of functions, crisp, modern styling and class-leading sound. As with its predecessor, LSX II is the one its rivals want to beat." – StereoNET, December 2022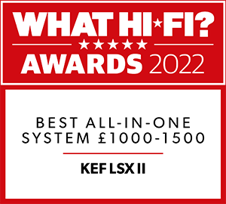 WHAT HI-FI? AWARDS 2022
"KEF's taken what was already a fantastic desktop speaker system and amplified its appeal across the board - you couldn't really ask for more at this level."– What Hi-Fi?, October 2022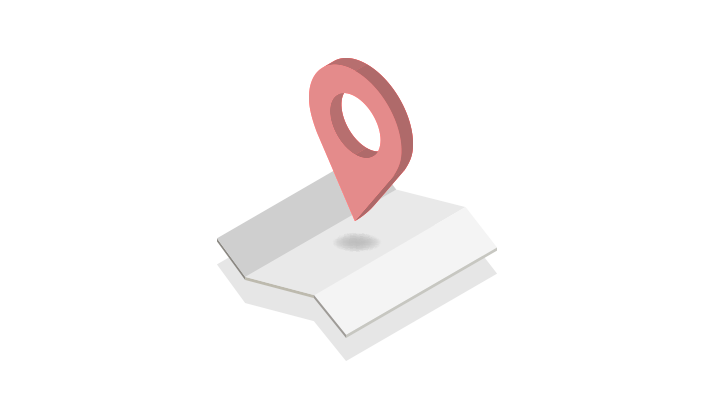 Find out more about our award-winning models and book a demo at your nearest KEF retailer.
FIND MY RETAILER